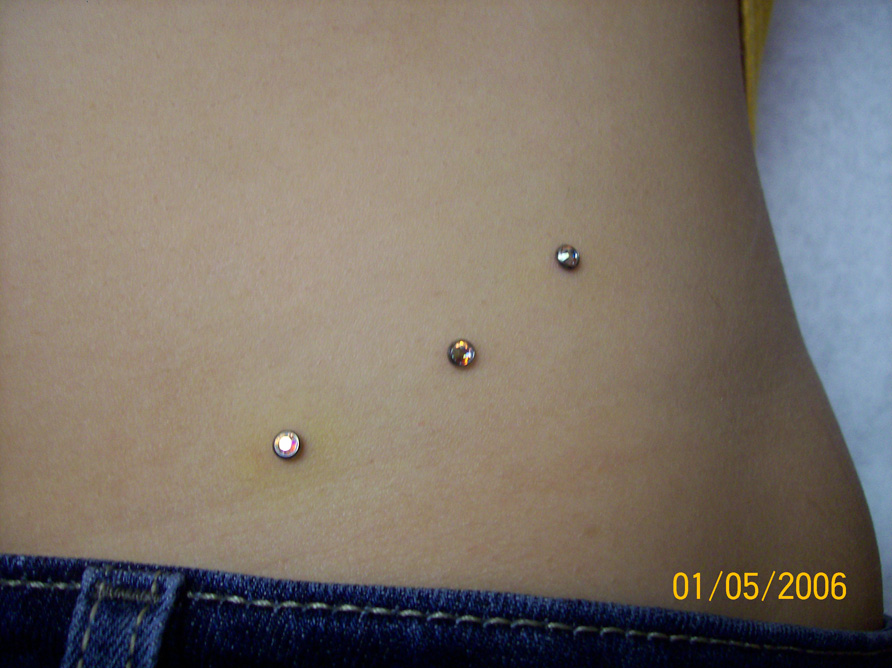 Surface Piercings are any body piercings that take place on the surface sewn into the body through areas which are not particularly concave or convex, where the piercing canal transverses a surface flap of skin, rather than running completely through a piece of body tissue from one side to another. A surface bar follows the plane of skin, while a standard piercing is pierced through the plane.
Sometimes surface piercings are difficult to heal, because, as the body rejects the body jewelry as a foreign object, the jewelry is pushed to the surface, causing the piercing to grow out or also called rejection.[1] Proper placement and jewelry selection by an experienced body piercer can help alleviate this problem. A well done surface can last anywhere between 3 months and several years.
The best jewelry to be used in a surface piercing is a surface bar, though some might have success with PTFE bar due to its flexibility.
A hip piercing is an example of surface piercing. (click here to view custom piercings)